Club Officers
Club Advisor
Adam "Remo" Remus
I have the honor and pleasure of combining my passion for climbing with education, instruction and mentorship. With over 25 years of climbing experience, I love having the opportunity to share my knowledge and passion for the sport with the Mountaineering community! Whether it's trip planning, budget discussions or just talking about your next climbing project, I will be supportive and stoked!
President
Claire Johnson
Hello all! My name is Claire Johnson and I am beyond stoked to be your Hoofers Mountaineering President this year! I am a sophomore studying Communication Arts & Digital Cinema Productions. The infinite dimensions of rock climbing and its community have had me hooked from the start. In the past five years since then, I've climbed all over the Midwest and am starting to tick off routes out West. I cannot wait to lead such an awesome group of climbers and earth-dwellers! Please reach out to me if you have any questions!
Climbing Team Director
Nicole Mitchell
Hi! My name is Nicole and I'm one of the directors of the climbing team, along with Abe. I'm a junior studying chemical engineering and am originally from Massachusetts, although I went to high school in Malaysia which is where I started climbing. I founded and captained the climbing team at my high school and led the team at local and international competitions. My passion is indoor bouldering, but I also love all types of outdoor climbing and have sent in Malaysia, Thailand, Puerto Rico, Nevada, and Wisconsin (and soon, Spain!). Please reach out to team@hoofermountianeering.org and take a look at https://www.hoofermountaineering.org/climbing-team with any questions about Hoofer Mountaineering Club Climbing Team or about HMC in general! I love meeting new climbers and am stoked to lead team this year! 🙂
Climbing Team Director
Abe Regner
Hi! My name is Abe Regner and I'm one of the Climbing Team Directors. I am a Junior studying kinesiology and pre-health. I'm super stoked for another year of team training, sending hard, and meeting new climbers. If you have any questions about the Climbing Team or Hoofer Mountaineering, feel free to reach out to team@hoofermountaineering.org or text me at (262) 501-0220. See yah at the crag!
Communications Chair
Zach Smith
Hey! My name is Zach Smith, and I am the communications chair for Hoofer Mountaineering. I have been climbing for about two years, and this past semester I joined the climbing team and have had a blast meeting new people and engaging in the sport. This past year was my first year at UW-Madison as a transfer student. I am a junior majoring in psychology and botany. In this role, I hope to expand our social media presence and bring more engagement to our club through social events and competitions.
Education Chair
Michael Wolfe
Hello! I'm your HMC education chair (reach out to me! education@hoofermountaineering.org) and entering my fifth year as a Physics PhD student. Before Madison, I was at University of Maryland Baltimore County where I studied Physics, Math, and Music, snagging guest passes at Earth Treks whenever I had the chance. I started taking climbing seriously about three years ago and joined Hoofers a couple years ago. I frequent Boulders East, traveling to crags all over the country in my soccer-mom minivan (shoutout to Vanny Jr.), and occasionally being "that guy" with his guitar around the Miguel's Pizza campfire at the Red.
Events Chair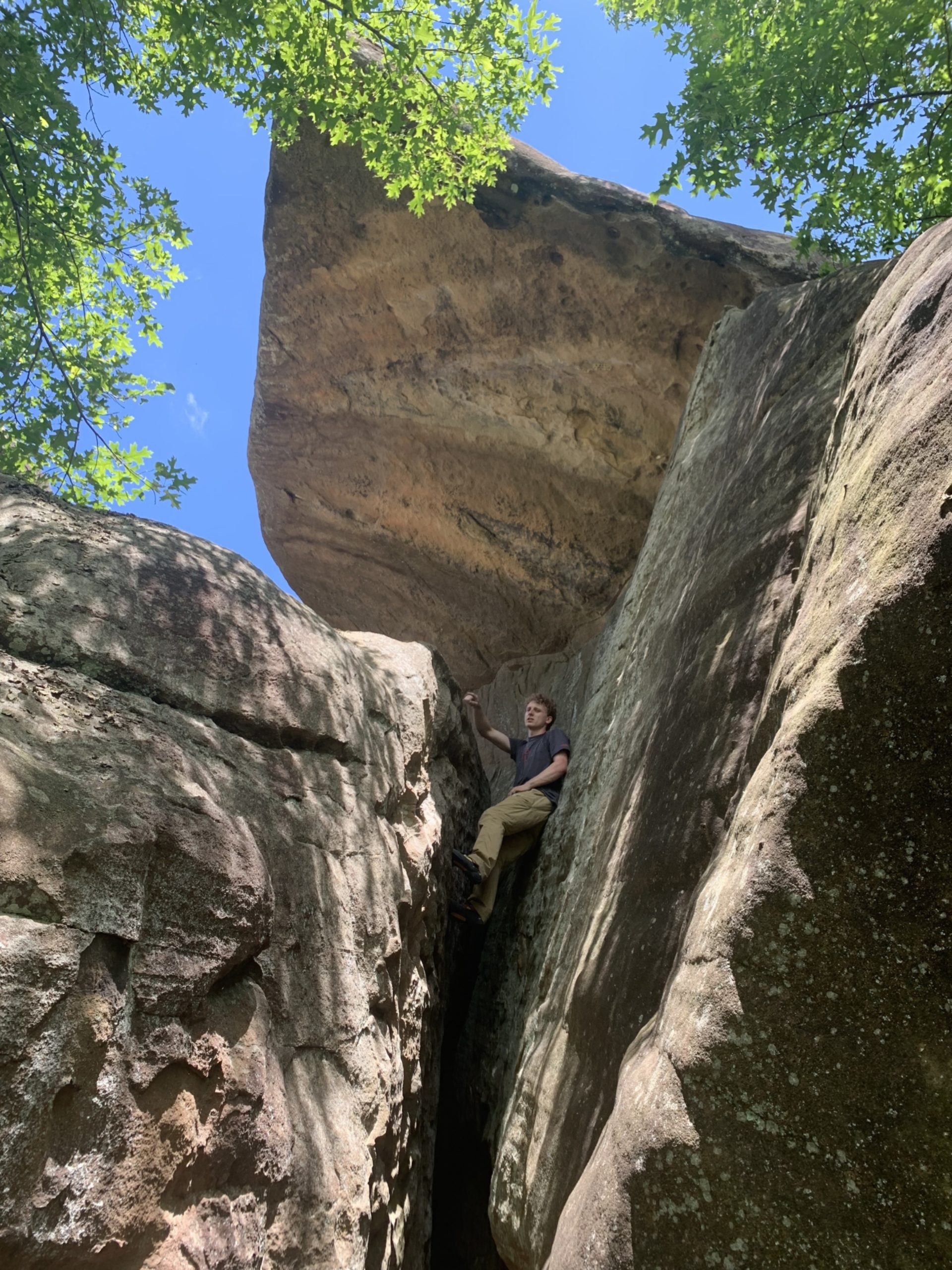 Cameron McCrary
Hey my name is Cameron McCrary. I'm a senior here at the university of Wisconsin Madison studying mechanical engineering. I absolutely love everything climbing! Super excited to make the 2022-2023 Hoofers Mountaineering year amazing !
Gear Manager
Ethan Seath
Hi, I'm Ethan Seath and I'm one of the gear managers! I'm a senior studying Computer Engineering. I've been involved with HMC and have been climbing in general for the past couple years. I joined hoofers to meet more students involved in climbing and to learn more about outdoor gear. I enjoy trips to the lake and bouldering in town! Outside of climbing I bike and tinker a lot. Feel free to email me with gear-related questions or general HMC questions!
Treasurer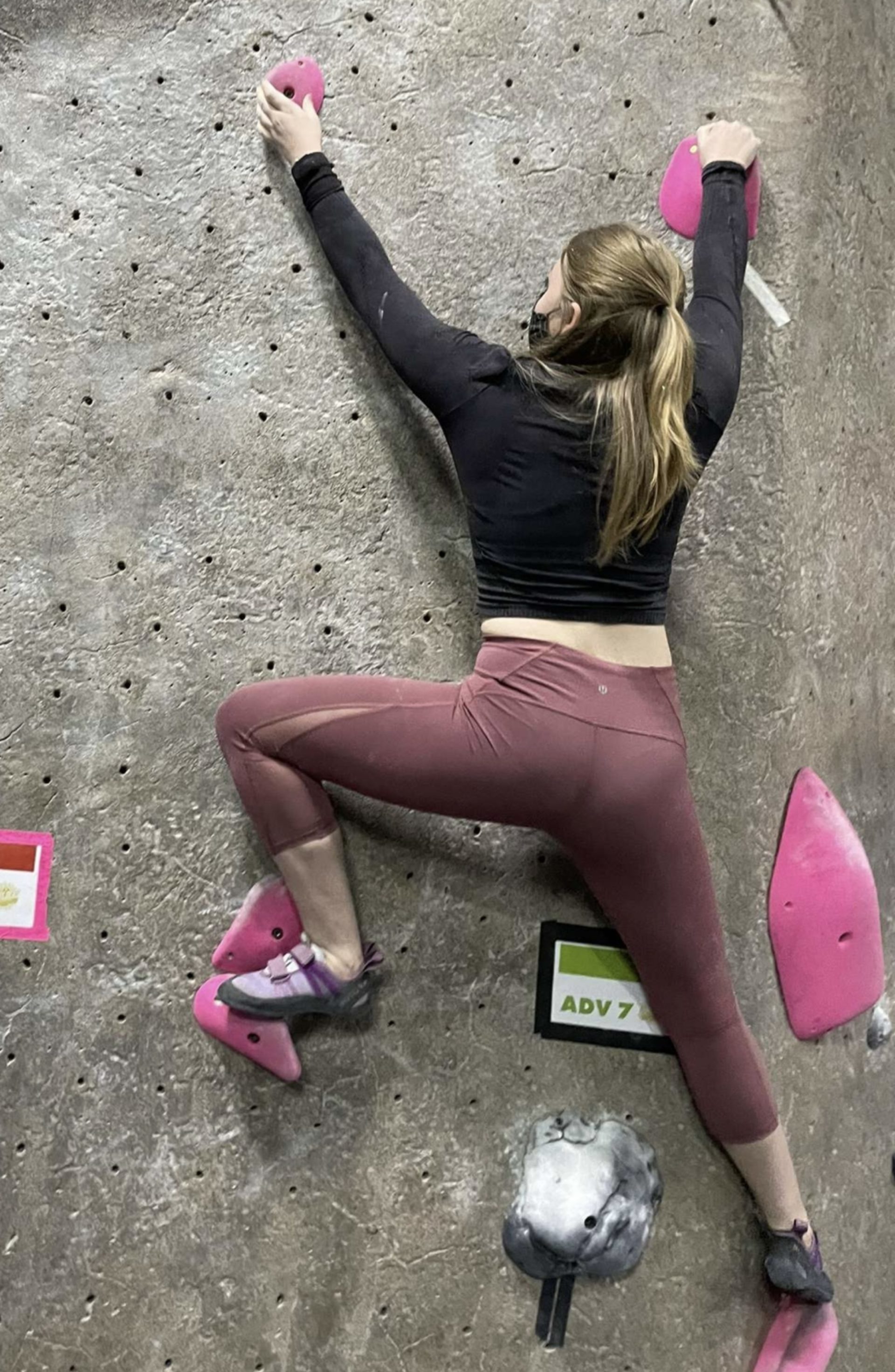 Alden Little
Howdy! I'm Alden, your current treasurer! I'm currently studying global health and biochemistry, and additionally started climbing a little under a year ago with the hoofer mountaineering climbing team. Hoofer Mountaineering has provided me with not only great climbing, but a great community as well. I am extremely excited to be involved in the Hoofers Mountaineering program this year, and if you have any questions at all or just want to chat about climbing, don't hesitate to reach out!
Webmaster
Jill Storms
Greetings! I'm Jill and I'm psyched to be Mountaineering's webmaster this year! I am a junior studying conservation biology and environmental studies. Always happy to chat about that stuff on top of climbing of course. I've been climbing for about 3 years now since my dad got me into a gym, and I've loved every minute of it. Hoofers has gotten me to where I am in terms of skill level, community, experience, and overall stoke for the sport. Let me know if you've got any questions or comments about the site or anything Hoofers or climbing, etc. You can also find me in the Outdoor UW office!!
Hoofer Ambassadors' Liaison
Anna Claire Crowley
Hello! My name is Anna Claire and I'm hyped to be the Ambassador's Liaison for Hoofer Mountaineering! I'm a junior this year, studying chemical engineering, with a big passion for sustainability. I'm your go-to resource for all things diversity, equity, and inclusion. My climbing journey started about a year ago, so feel no pressure if you are new to the sport, I'm here to help. Please reach out to me with any and all questions!